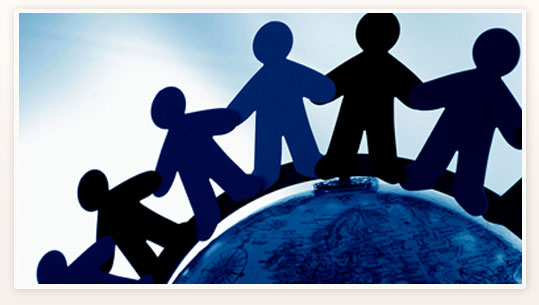 The Global USR Network was established in the U.S.A. by Saninuj Sawasdikosol (P. Moral) to be the knowledge exchange hub for USR. Our teams formulated the basic framework, with the aim that the Global USR Network would become the organization promoting the pivotal role of universities regarding the teaching and establishment of social responsibilities throughout their populaces and the general population. All members are great assistance by providing information and connections to help developing the Global USR Network.

The USR has turned out to be a global topic among the members who work in higher education. We believe that change must come from the ways we teach students. The Global USR Network has, within its membership, leading universities from throughout much of the Asian Pacific, North America and Western Europe. It has expeditiously moved forward to draw the attention of a number of universities across Africa, Australia, and the Middle East. The Global USR Network will also embrace any interested parties, other than business-related parties, such as international organizations and governmental sectors which share the same objective, to promote social responsibility in higher education.

As the Global USR Network attracts more and more new members from various regions around the world, the impacts of cultural diversification on the USR's current strategies may be dismissed or overlooked. However, we fully expect to develop different plans and methods to address these needs as they arise. Many universities have accepted our ideas and have become members. Some of these member universities have established new departments called "USR," and these departments are in charge of taking care of issues of social responsibility in education for their universities. Some of them have a strategic plan solely regarding the USR.